Webmail Filters
Filters are set of rules (conditional actions) for messages processing.
How to apply list of filters
List of rules is applied to all new messages in order from top to bottom.

Rule is applied only when condition is matched, than action is done

If "stop processing other rules" is on, no other rules are applied

Otherwise next rule is processed and conditionally applied
How to create filter rule
Filters in Zimbra
Create Filter (rule)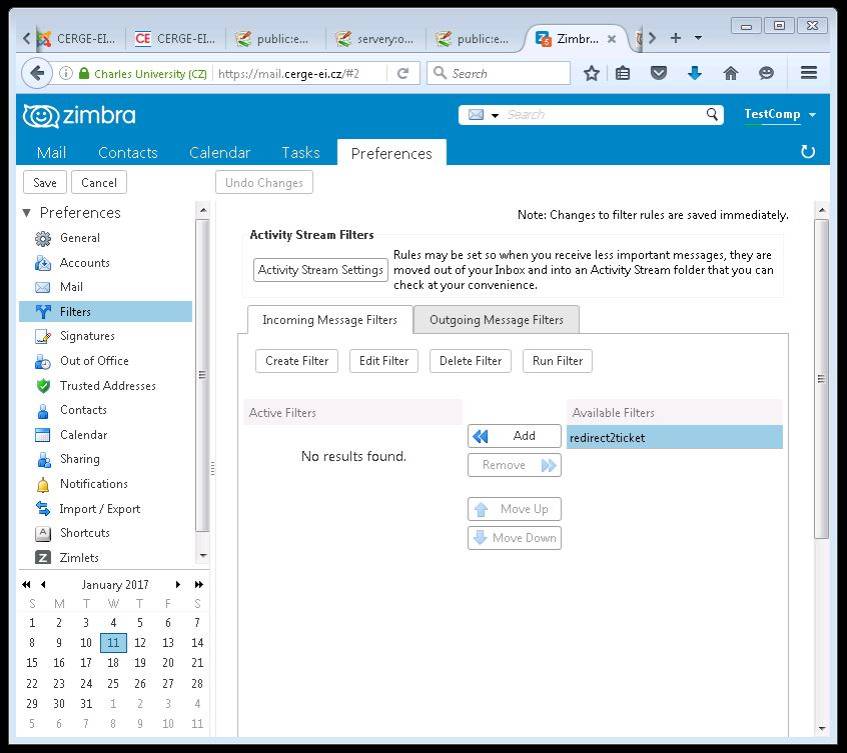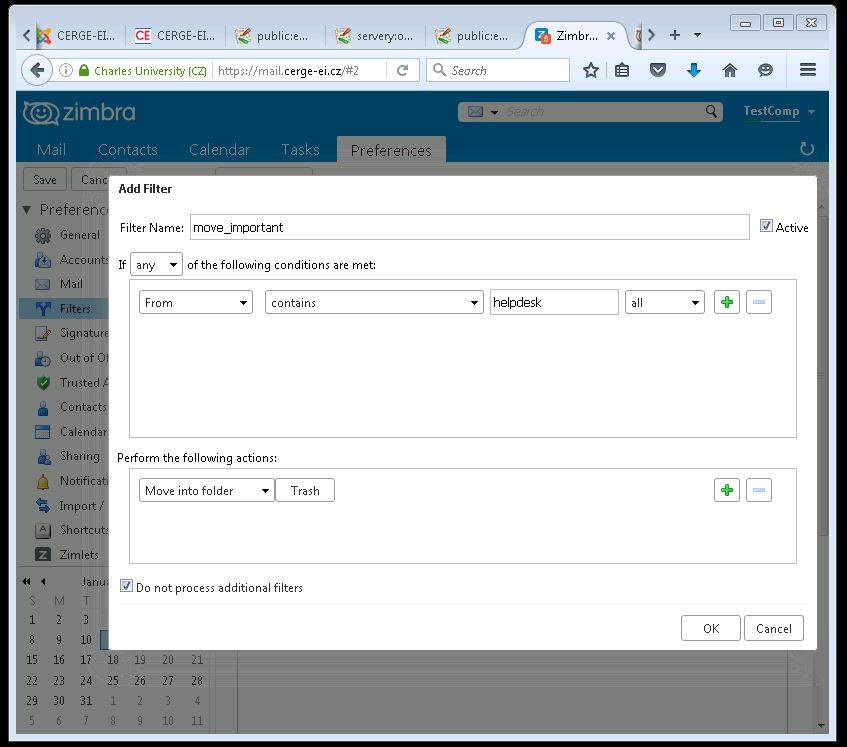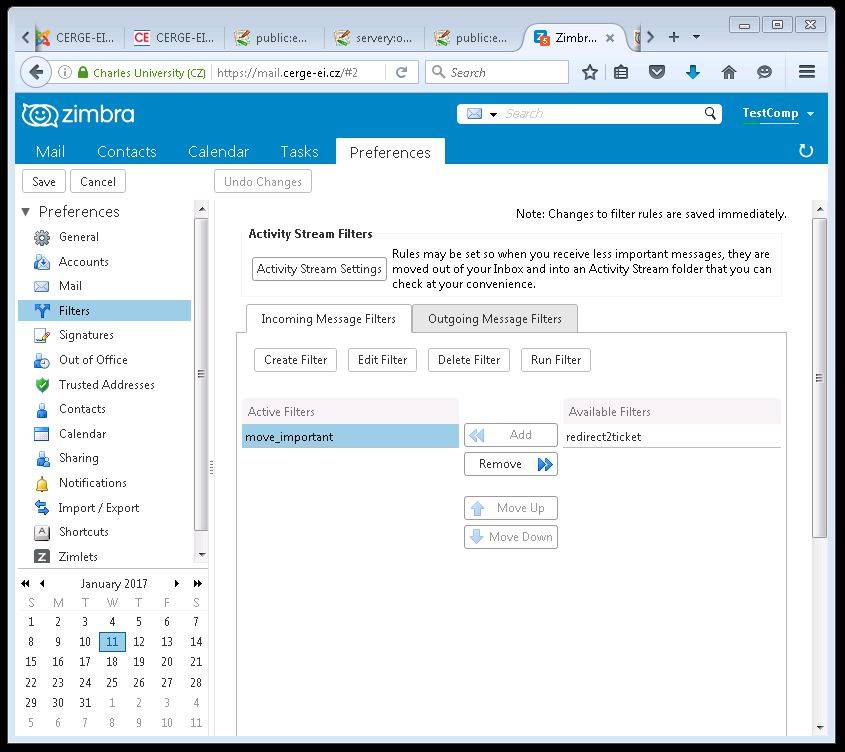 You can test filter or run it on demand.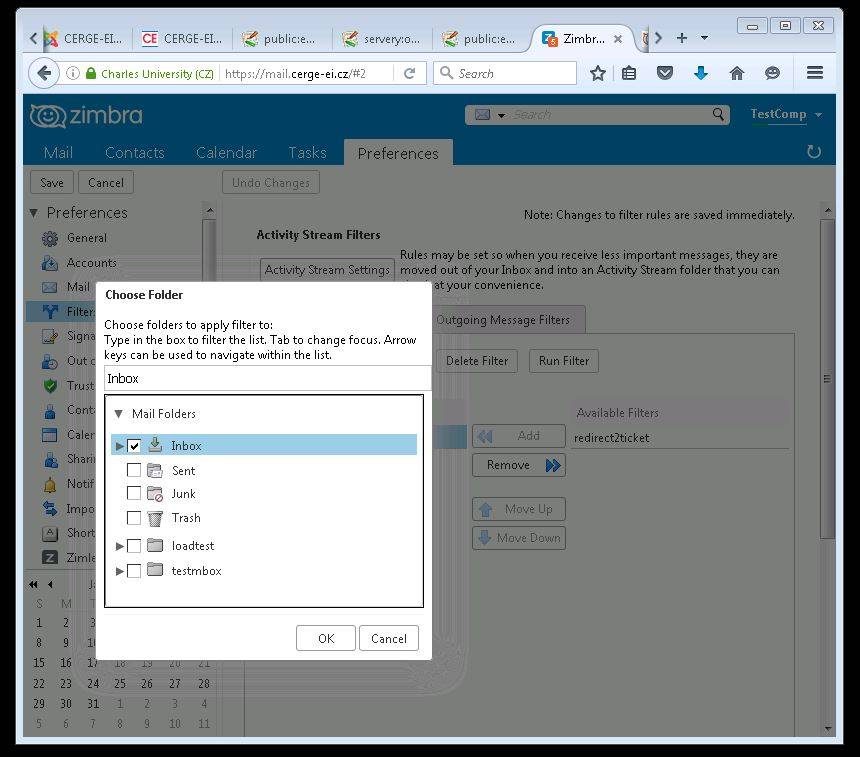 Changes to filter in Zimbra are saved and effective immediately.
Filters in Kerio
IMPORTANT: Log by secure connection: https:mbox.cerge-ei.cz