Profile Configuration on MyQ Multifunction Devices
Providing you have MyQ multifunction devices properly installed and fully functional, select (double click) MyQ in Devices and Printers pop-up menu option.

Select Printer and then Properties in pop-up menu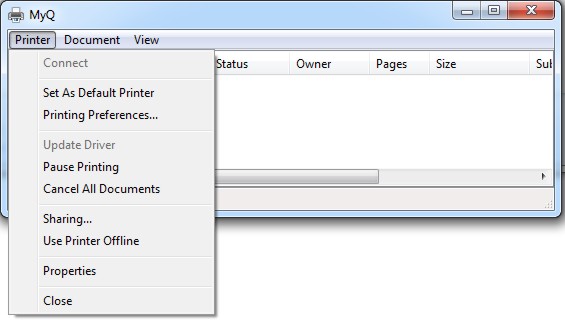 Select Device Settings if you want to use e.g. the staple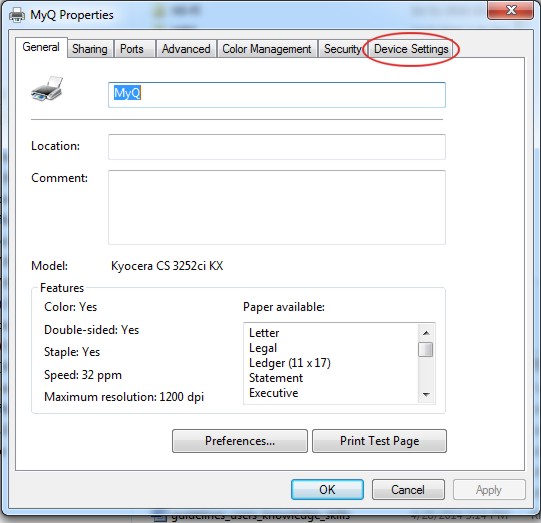 Select Device options and click OK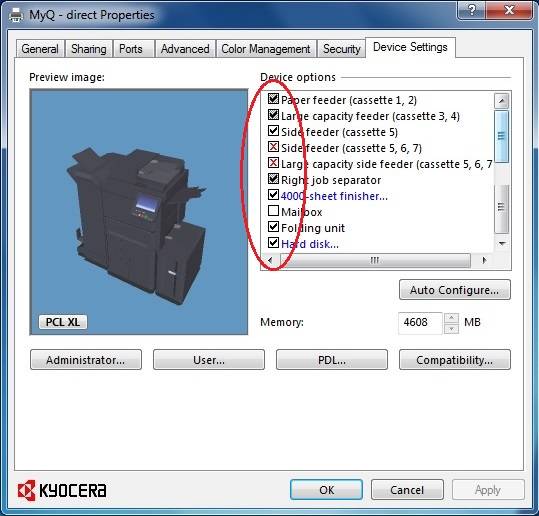 Check that the finishing features can be used on the destination device
Go to General option and click on Preferences… to configure printing preferencies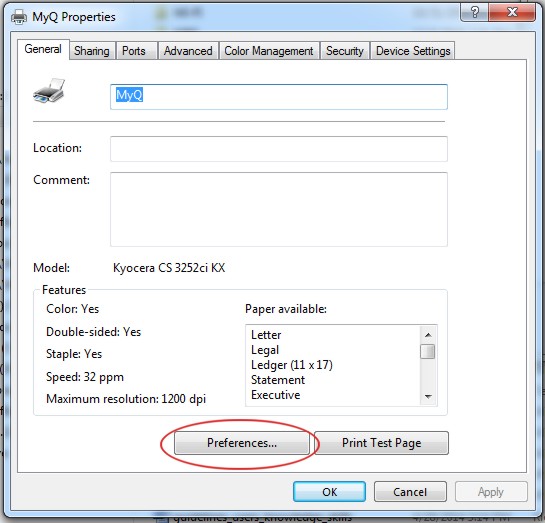 In Basic option select Print size (A4 [100%]), orientation, duplex etc.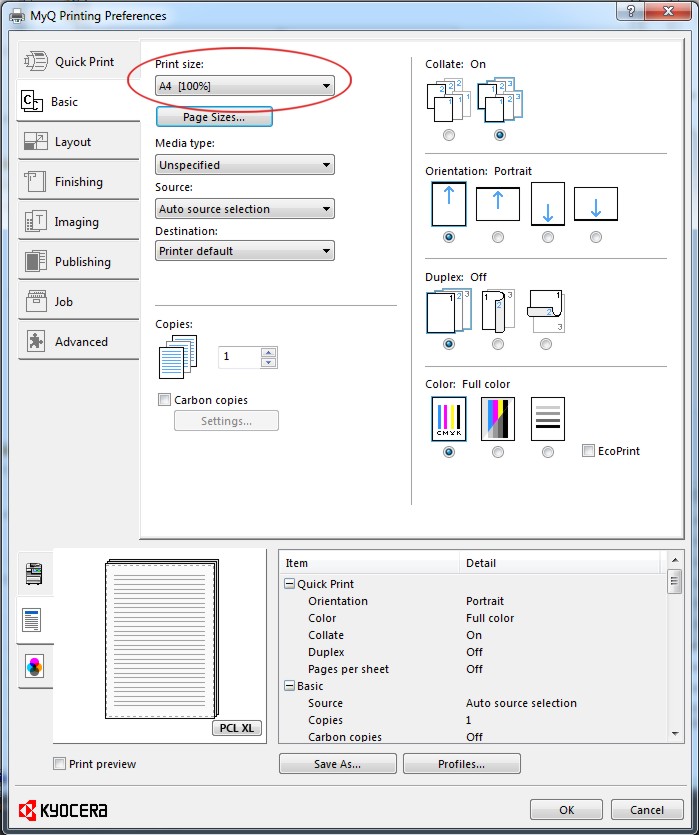 Select Finishing to configure e.g. Staple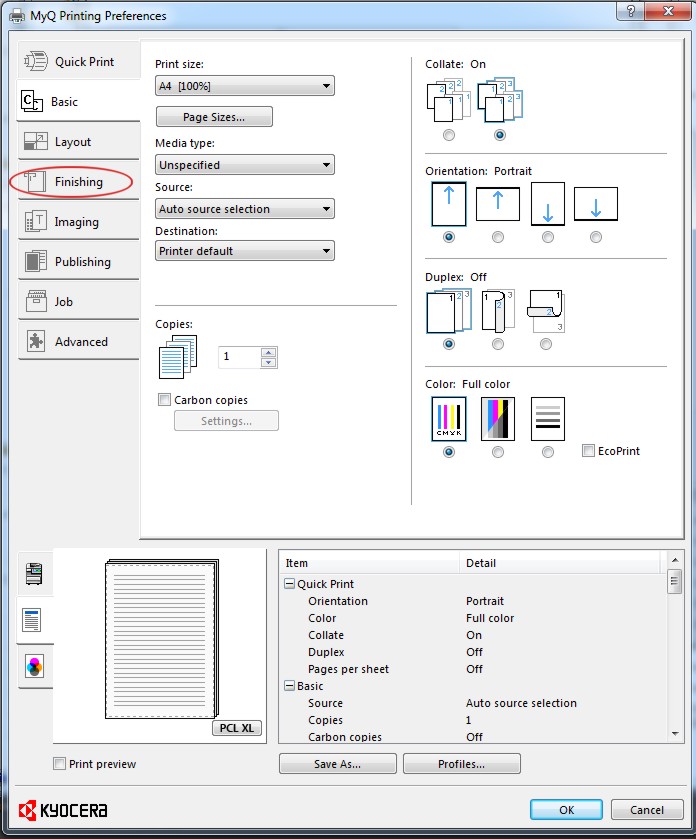 Configure Staple options and if you finished your configuration, select Save As… to save it as a Profile

The maximum number of pages that can be stapled:
- Taskalfa printer third floor (corridor) - 65 sheets of A4 or 30 sheets of A3
- Taskalfa printer fourth floor (kitchen) - 50 sheets of A4 or A3
Select a proper name for your profile and a proper icon click on OK to save it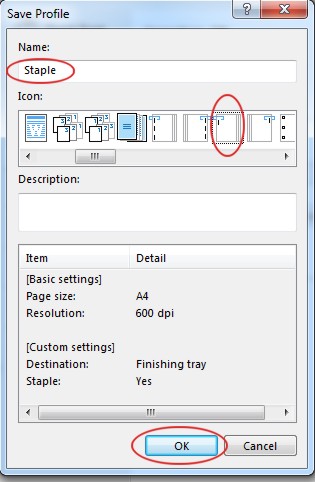 If you want to use the profile, select it in Printing Preferences of the printer.